DJY supply the manually feeding type dry mix mortar line from 0.5t~6t capacity per hour ,with models of LD500 /LD1000/LD2000/LD3000 . This LD series dry mortar line also produce basic kinds of dry mortar ,like the masonry mortar ,plastering mortar ,bonding mortar ,surface coating mortar ,internal / external wall putty mortar .
And especially for LD500 model dry mix mortar line , it is more applicable to producing lower capacity per batch with much expensive raw material .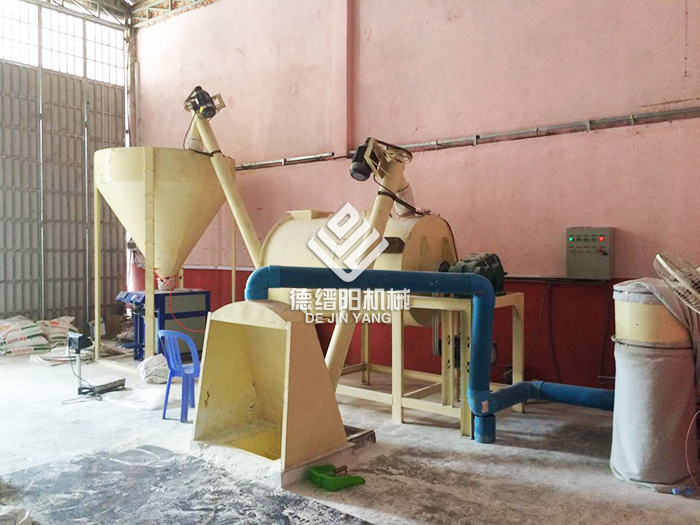 The mixing time of single mortar mixer(main mixer of LD series production line), it is usually about 3-5minutes to produce the plastering mortar,bonding mortar,masonry mortar ,and the wall putty mortar takes about 5-10 minutes. In common, about mixing 5 minutes, final dry mortar its uniformity up to 95%. For this kind of steel ribbon-belt drum type mortar mixer, it is more helpful to the materials ,which is sensitive to temperature and easy broken .
For the LD dry mix mortar line production time , per batch recycle time is 20 minutes , and 3 batches production in 60 minutes(without considering the packing time).Manually feeding 1ton raw material ,for one labor it takes about max 10 minutes,for two labors,then takes about 5minutes; For the feeding screw conveyor of LSY165 model, it could convey about 15-20m3 material; the second screw conveyor could transfer 1 ton mortar .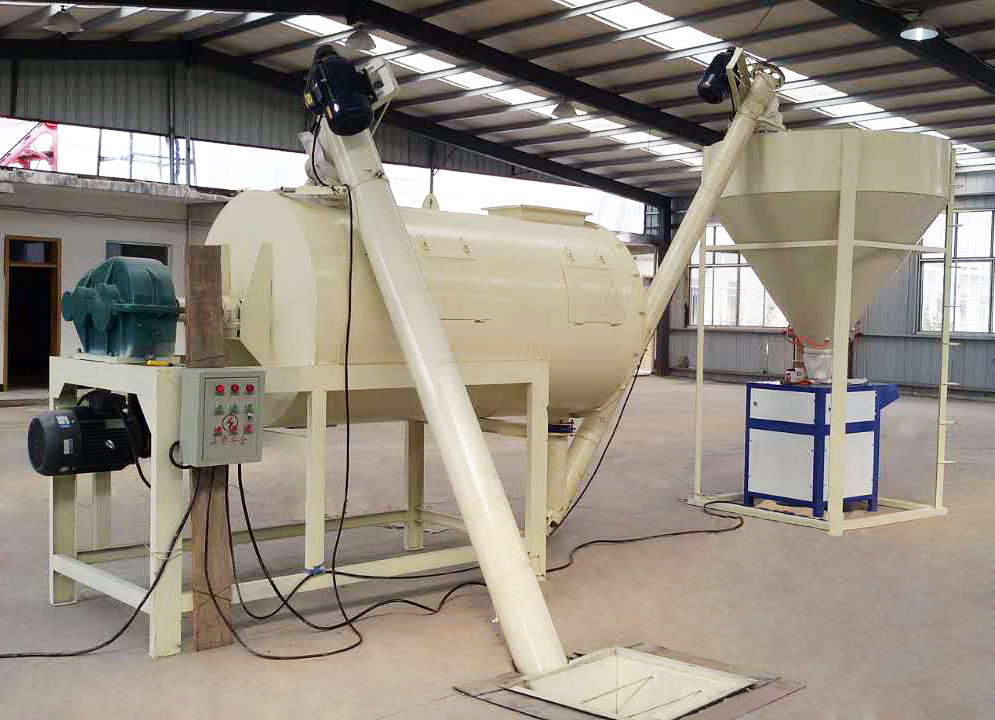 About the packing time : only the packer working time is 4s /25kg .Considering manually putting the bag on packer and the machine working time, whole packing process takes about 4-6s for 25kg-bag and the 6-8s for 50kg-bag.
DJY machinery may be not the best one but must be the better one for your choose , its design ,production,quality, service ,turnkey project more reasonable &more efficient for your customized order !!!
Contact: Ms.Sunny
Mobile NO.: +8615137175832
Email: sunnydjy823@gmail.com