The Mid-Autumn Festival, also known as the Moon Festival, Autumn Festival, Mid-Autumn Festival, August Festival,
August Festival, Chasing Festival, Moon Festival, Moon Festival, Daughter's Day or Reunion Festival, is popular
among many ethnic groups in China and East Asian countries.
The traditional cultural festival, on the 15th day of the lunar calendar; because it is just half
of the autumn, hence the name, there are also some places to set the Mid-Autumn Festival on August 16.
The Mid-Autumn Festival began in the early years of the Tang Dynasty and flourished in the Song Dynasty.
It was once the same as the New Year's Day and became one of the major festivals in China.
Influenced by the Han culture, the Mid-Autumn Festival is also a traditional festival for some Chinese in
Southeast Asia and Northeast Asia, especially Chinese living in the local area.
Since 2008, the Mid-Autumn Festival has been listed as a national legal holiday. The state attaches great
importance to the protection of intangible cultural heritage. On May 20, 2006, the festival was approved by
the State Council to be included in the first batch of national intangible cultural heritage. The Mid-Autumn
Festival is one of the three major festivals in China. However, the Mid-Autumn Festival does not have a large
lantern festival like the Lantern Festival. The lights are mainly played between families and children.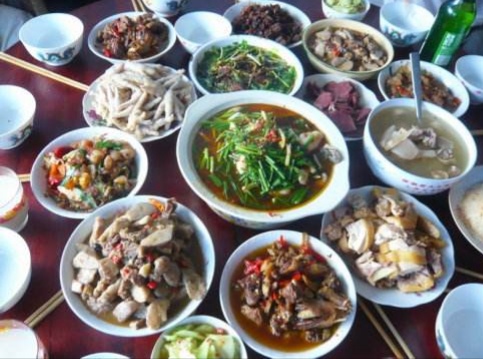 And for modernly faster life style,we usually go to hometwon and reunite with whole families ,our mom cooks a lot
delicious local food to aroused much happy childhood memory; or the whole families travel to some interesting place
to celerate Mid-Autumn Festival and climb to enjoy the moon .